Quality and details
UMATES bags and backpacks are manufactured in high quality and come with the patented elastic suspension "Umates TopProtector ™ system" so that the sensitive computer is optimally protected against impact, bumps and shocks during transportation.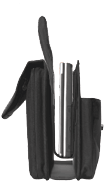 Efficient and quick to use
The advantages of the elastic suspension:
Protects the laptop from shocks, bumps, bumps
Reduces physical damage to laptop
User-friendly functionality
Unique, world-patented system
At the same time it is easy and quick to get the notebook in and out of the bag / backpack. The elastic suspension lowers the laptop into the bag and to pull up – without the use of hands and fingers.
The suspension also prevents the sensitive portable from being overloaded and gets a lot of bumps and bumps when placed in the PC case.

Ergonomically shaped shoulder strap
The shoulder strap is an important part of the bag. The UMATES shoulder strap is therefore ergonomically and has extra soft shoulder pad. Thus making the bag more comfortable to wear, regardless of weight.
The shoulder strap can easily be removed and put on the bag with our unique click system. In case of defect or wear, the shoulder strap can be replaced.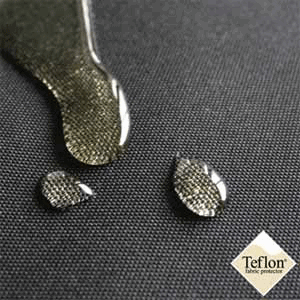 Teflon-treated nylon
UMATES bags and backpacks are made of TeflonDuPont nylon water-repellent nylon-resistant nylon. For that reason making it easy to remove oil, grease and other debris without leaving marks or stains. Our products are extremely durable and can therefore be in everyday use over the years, as we only use high quality materials.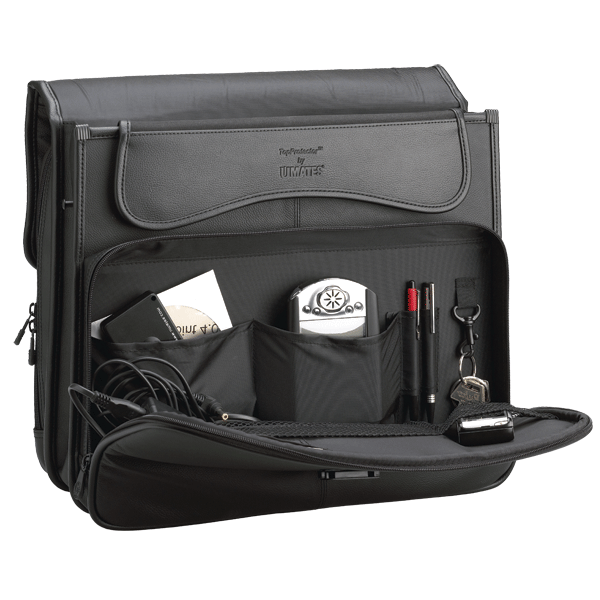 Lots of pockets and compartments
UMATES bags and backpacks are well thought out and have different pockets and compartments for the laptop, power supply, IT accessories, documents and personal items. So that you can quickly find things and better organize your PC bag / backpack. All our models have key suspension, ball-point holders and small zipped pockets. Some models have a large back pocket with extra space for portable printer, folders or binder if you need the office with you.
Contact
You are always welcome to contact us for further questions and information:
Phone: +45 7022 7005