Sale
Worldwide Power Adapter, 13 pcs.
Prod.no. 81-024
PlugMate power plug adapter (13 pcs.) Is supplied for power and fits all countries in the world. You get optimum security as all connectors are CE marked.
Se komplet produktbeskrivelse
€ 54,00 (ex. tax)
€ 32,50 (inc. VAT)
In stock
Description
Do you know the problem when you travel abroad frequently and the available plug doesn't fit to your modem or computer? In case, we have the ideal solution for you. Our plugs set comes in a practical carrier containing different plugs for different countries. All plugs have been tested in the relevant locations. PlugMate offers the right plug for all countries in the world.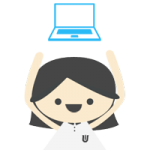 Our WordWide kits contain plugs for the entire world, so have the plug you need when you are travel abroad.
To help you choose the right plug, we have developed a matrix which shows you which countries require which adapter.
NOTE:
Even though the remaining stock are sold at a heavily reduced price, we naturally still provide a lifetime warranty under our normal terms of sale.